DOWN TO EARTH DISTRIBUTORS, INC.
Practical Goods for Natural Living
At Down To Earth Distributors, Inc., we emphasize product lines that support the Garden-to-Table lifestyle and sell tools that enable people to grow, prepare and serve nutritious food. Our mission is to service independent retailers looking to supply their customers with practical products for the home and garden.
Customer Service
Contact Down To Earth Distributors, Inc. by email about anything from product questions and account inquiries to delivery schedules.
We do not sell to the public.
We sell to wholesale customers in the USA and Canada, only.
We are not accepting more Amazon resellers, at this time.
Questions about Products, Accounting, or Shipping?
Use this form to send us a message. For a faster response, please include your account number or order number and a contact phone number, along with a good time to call you back.
Questions about Down To Earth Fertilizer?
We manufacture our organic and natural fertilizer on site in Eugene, Oregon, USA.
Wholesale Customers, we are here to help you. Thank you for contacting Down To Earth Distributors, Inc.
CUSTOMER SERVICE
Fax: 541-485-7141
Address: PO Box 1419
Eugene, Oregon 97440
Office Hours:
Monday - Thurs:
8:00am - 4:30pm
Friday
8:00am - 4:00pm PST
Prices subject to change without notice.
EXISTING CUSTOMER?
Send us your order online or by fax.
Your Sales Rep will review it before processing.
Fax: 541-485-7141
WANT TO BECOME A CUSTOMER?
Wholesale accounts are available to customers with resale IDs only, including:
Retailers
Nurseries
Distributors
Commercial farms
Food service
Hospitality industries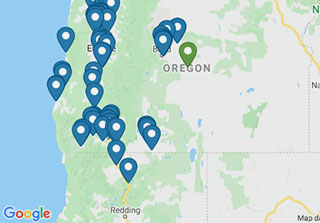 Where to buy DTE Natural & Organic Fertilizer
throughout the United States and Canada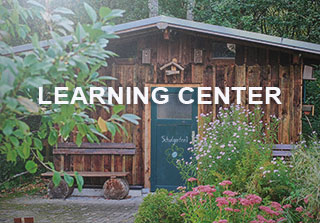 Watch 'How To Garden' Videos, and DTE Product Videos, which explain how to use our Natural & Organic fertilizer.

​To ensure that our customers receive orders as quickly and economically as possible, ​we operate our own Truck Freight Program based out of our headquarters in Eugene, Oregon.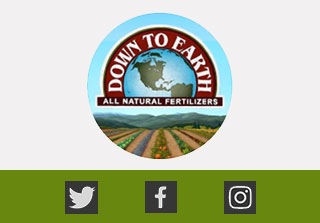 Connect with us. Please like or share!